Chemtest Exhibiting at Contamination Expo 2017
Chemtest are exhibiting at Contamination Expo 2017 (27– 28 Sept 2017). Come and meet the Chemtest team on Stand C2150.
Location: EXCEL, London
Contamination Expo 2017 
The Contamination Expo Series is Europe's largest exhibition and conference designed to showcase the latest innovations that further the protection of the environment and management of contaminated land, water, and air. Follow this link to find out more.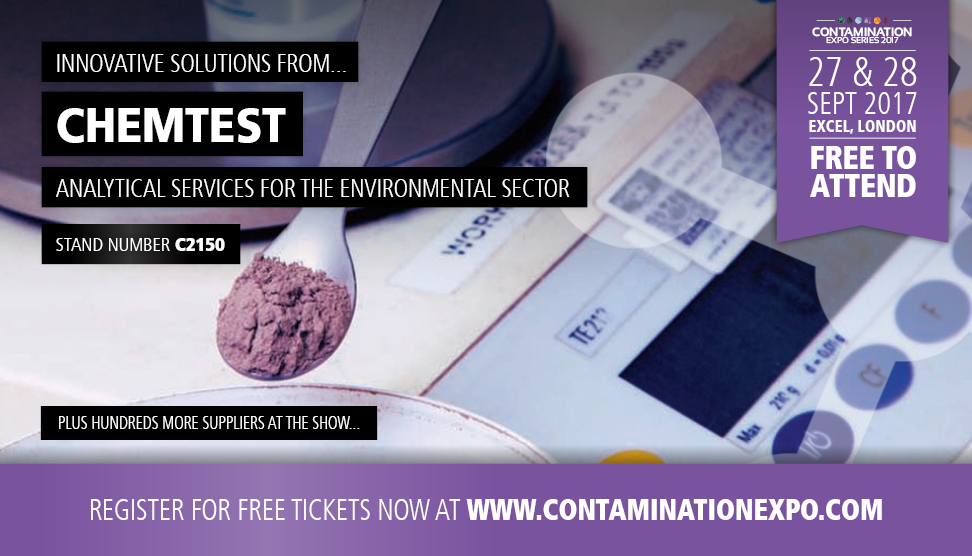 This event will be hosting an impressive schedule of unmissable seminars, covering a wide range of pertinent topics such as Landfills, Chlorinated Solvents, Asbestos, Hazardous Substances & Environmental Forensics.
Chemtest's Dr Ken Scally and Amy Parekh-Pross, will be presenting on 'Environmental Forensics Tools for Contaminated Sites' 
Dr Ken Scally our Director of Environmental Forensics comments:
'To achieve a successful environmental forensics investigation, it will encompass an understanding of a variety of disciplines and the wisdom to select the most appropriate forensic tool(s) which are best suited for a particular set of facts'
Follow this link to register for your free tickets http://www.landremediationexpo.com/
If you would like to discuss our Environmental Forensics Testing suites contact us.